Stephanie Keith/Getty Images News/Getty Images
The national reckoning around sexual harassment has forced powerful men to step down from their jobs and companies to evaluate the type of work culture they're perpetuating. According to a New York Times report, business schools are teaching students about sexual harassment after the #MeToo movement swept the nation, too. After all, it's partially up to America's future business leaders to create more hospitable workplaces.
As schools begin to tackle more ethical issues surrounding big companies, headlines about women being treated unfairly in industries from film to tech and beyond made the topic impossible to ignore. Discussion around sexual harassment and "how to create a workplace culture in which people feel comfortable reporting it" have cropped up at Stanford, Georgetown, and other top universities, The Times reports. Students are looking at how "bro culture" contributes to gender inequality at tech companies, as well as psychological studies showing people are more willing to challenge authority figures if they aren't alone.
"Something has changed," Ed Soule, a Georgetown McDonough School of Business professor, told The Times. "I would be kidding you if I told you there wasn't a different vibe in the classroom." He added that ethics have recently taken on more significance in business as a whole. "It has to do with all of the things going on in this administration, often things that challenge our understanding of ethics and leadership."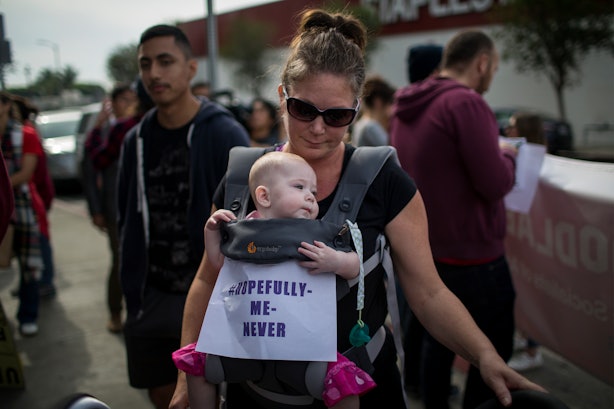 The #MeToo movement is deemed a watershed moment by many. It opened people's eyes to the prevalence of sexual harassment and assault, proved that powerful men who seemed invincible could be brought down, and showed women the impact they can have when they speak out together. "The Silence Breakers" were even named TIME magazine's 2017 Person of the Year, further signifying the cultural impact #MeToo has had the past few months.
It only makes sense that this shift would permeate college classrooms. And with big companies such as Uber, Fox News, and Vice Media dealing with public accusations of rampant sexual harassment, future business leaders need to know how to turn harmful work environments around — and how to avoid creating them in the first place.
As demonstrated by the shocking exposés that continue to hit, businesses still have a long way to go before the #MeToo movement can claim an overarching victory. For starters, women accounted for fewer than 40 percent of full-time MBA students at ranked business schools in the fall of 2016, according to U.S. News & World Report. In order for business schools to fully tackle sexual harassment in the workplace, women need to have equal opportunities to study business and subsequently work in business.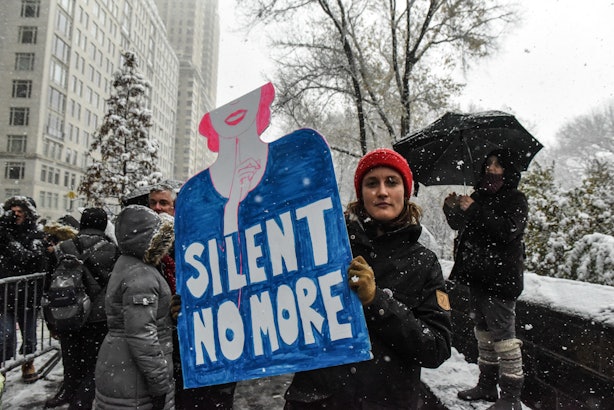 The Obama administration gathered administrators from 45 U.S. business schools in 2015 to commit to expanding opportunities for women in business. At the time, the White House cited that undergraduate women are roughly 
30 percent less likely than men to major in business
, and that women represent only 38 percent of MBA students in America.
"When business schools are missing out on a large share of female college graduates, they are missing out on an extremely large share of the top qualified college graduates," Betsey Stevenson, a University of Michigan economist who helped lead the 2015 White House summit, told Bloomberg News. "If they want to continue to be a relevant part of the training in the 21st century, they are going to have to make changes that will make them more attractive to women."
Talking about the pervasive sexual harassment problems brought into the spotlight by the #MeToo movement and "The Silence Breakers" is certainly a start to making business schools relevant in modern society. But, as is true in any industry, studying and combating sexual harassment in business requires giving women an equal voice in the discussion.
© 2017, sheconquers. All rights reserved.