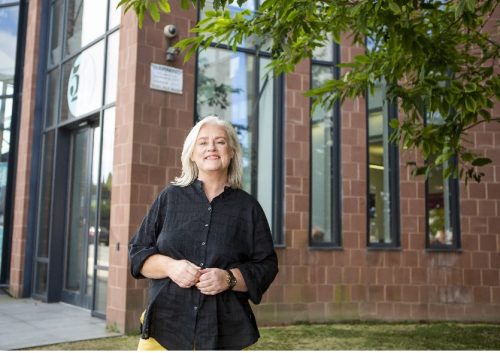 Smallwood Trust was founded in 1886 to help women overcome financial difficulties and improve their social and emotional wellbeing.

It provides grants and support for women on low incomes who have specific needs and are struggling to make ends meet, or trying to overcome financial problems.

Now, it has teamed up with The Women's Organisation to support women across the Liverpool City Region as part of a three-year partnership.

The Women's Organisation works to support women from wide ranging communities to take a more active role in social and economic life and has supported the ambitions and personal development of more than 60,000 women over the past 24 years.

It helps women in setting up and growing their own businesses, as well as providing personal development training and support to help women grow in confidence and take positive steps towards securing employment.

Smallwood Trust is now supporting The Women's Organisation to remove barriers for women wanting to access its programmes, or those facing barriers to taking their next steps forward.

The funding from Smallwood Trust will allow The Women's Organisation to identify women with additional barriers preventing them from realising their ambitions and offer discretionary solutions to meet their needs.

Through its work, The Women's Organisation can provide the support needed for women to improve their personal situations, either through targeted training courses, or business coaching with the aim of setting up as a small business, or the provision of incubator facilities at its 54 St James Street headquarters in central Liverpool.

The collaboration is timely as the impact that coronavirus has had across the world is felt even more keenly by women, according to The Women's Organisation.

It has compounded the economic impact, as women and girls tend to work in the industries which have been most heavily impacted by the pandemic, and so they are generally earning less, saving less, and holding insecure jobs or living close to poverty.

With children out of school and nurseries closed in recent months, unpaid care work has increased and heightened the care responsibilities of women, who tend to find themselves as primary caregivers.

Maggie O'Carroll, co-founder and chief executive of The Women's Organisation, said: "The catastrophic effects of COVID-19 have been felt across communities globally, particularly among women who are facing socio-economic crises differently and often disproportionately.
"Particularly in terms of increasing levels of deprivation, inequality when it comes to balancing care responsibilities, and even abuse as the pandemic forced households into lockdown for several weeks.

"Now, the need is more acute than ever for us to reach out and offer the support to vulnerable sections of our society and help them to overcome the issues that are holding them back from improving their, and their families' lives.

"We are incredibly grateful to Smallwood Trust for recognising our efforts in providing such support, and joining us to extend that help in such desperate times.

"This programme will enable us to help more women who are struggling under the weight of financial pressure, to give them the tools and capabilities to develop and sustain their financial resilience and independence.

"These grant packages will improve their financial wherewithal, and, perhaps just as importantly, their confidence to help them become more engaged with local support and networks, helping them to train, access a job or even start a small business."

Emma Crump, head of evaluation at Smallwood Trust, said: "Smallwood Trust are delighted to partner with The Women's Organisation to support vulnerable women in Liverpool on their journeys towards financial resilience.

"The package of support means that women will be able to access vital education and skills whilst overcoming any financial barriers. We look forward to the learning from the partnership and seeing the difference it will make to women's lives."
© 2020, sheconquers. All rights reserved.