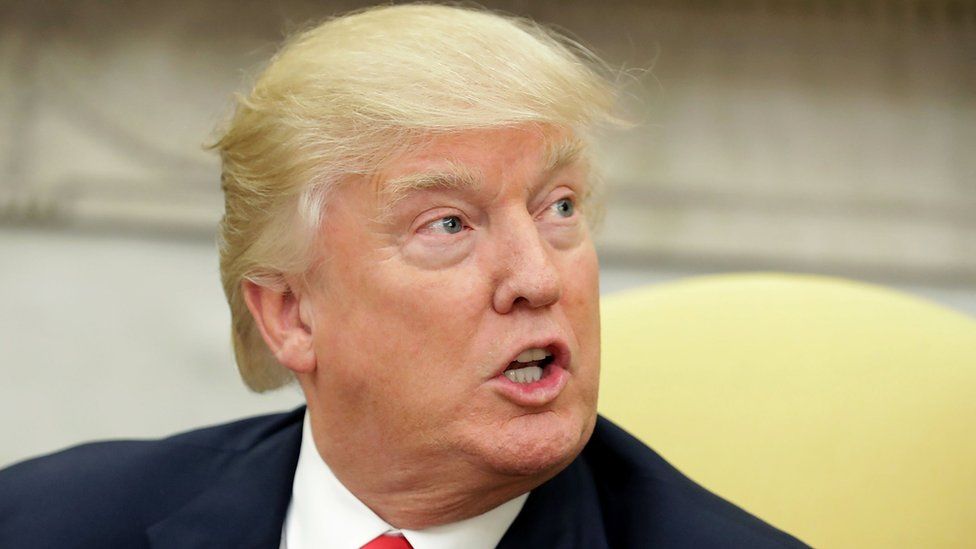 Women on social media are criticising a Donald Trump tweet supporting women.
On Thursday night the US president wrote: "Only by enlisting the full potential of women in our society will we be truly able to #MakeAmericaGreatAgain."
The US president also said American women in every generation had shown grit, courage and devotion.
The tweet sent out by Donald Trump now has more than 10,000 replies, 6,500 retweets as well as 27,000 likes.
But Twitter users are pointing out some of Donald Trump's previous comments about women.
One US publication has taken photos of people holding up signs with some quotes Donald Trump has made about women.
Other infamous comments made about women include an interview he gave in 2005 in which he makes obscene remarks about grabbing someone by her genitalia.
Women across the world marched in January the day after Donald Trump's inauguration as US president after those comments were made public by the Washington Post.
The marchers called for greater inclusivity and respect for women's rights.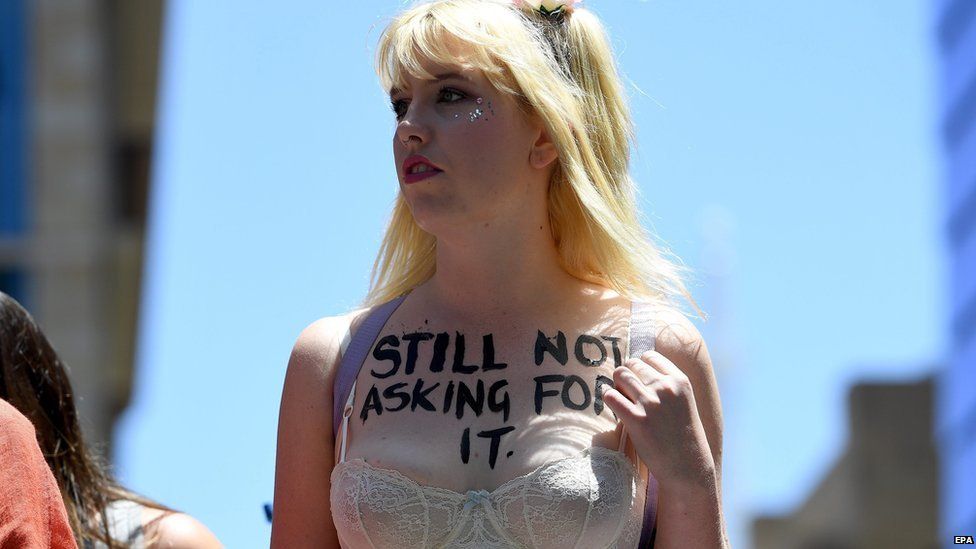 Many women wore knitted pink "pussy hats" – a reference to the same recording.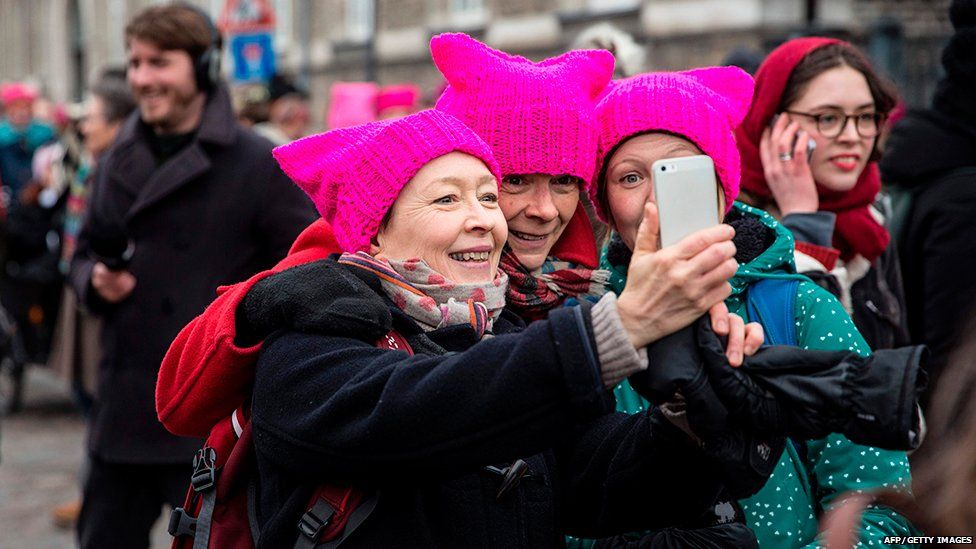 Social media users and critics have also pointed to a lack of women in his administration.
One photo taken in the Oval office at the White House showed a room full of men.
It was while he was signing an order banning federal money going to international groups which perform or provide information on abortions.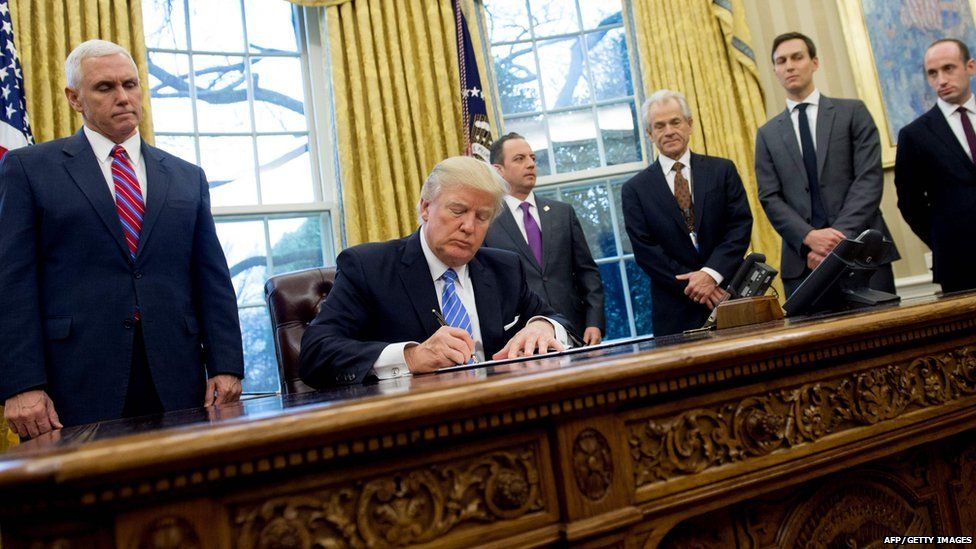 And a Republican meeting talking about their healthcare bill had no female presence either, although it was later revealed that Donald Trump's advisor Kellyanne Conway was also in the room.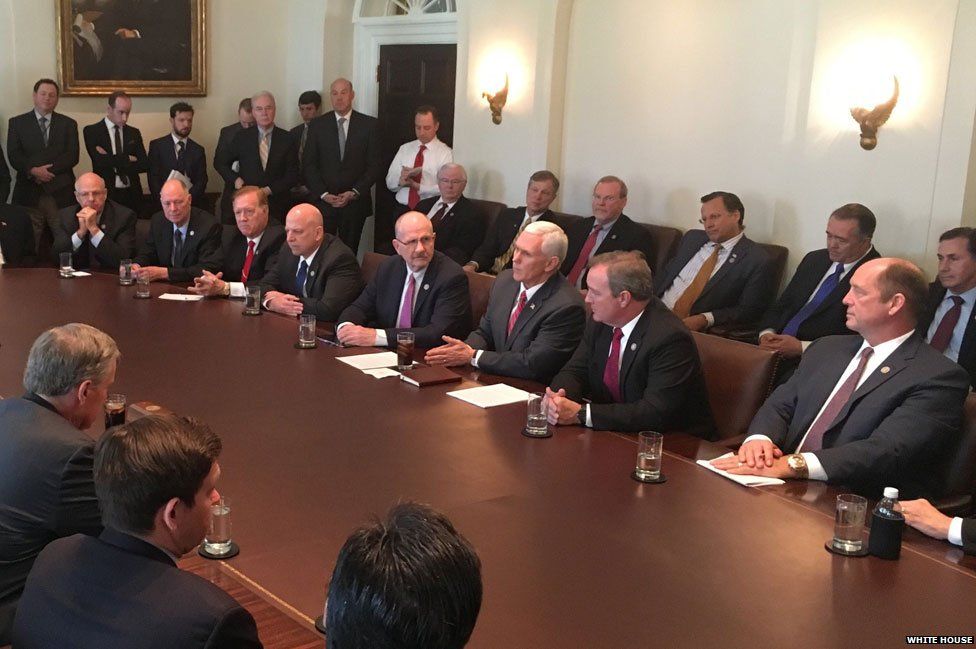 Donald Trump has criticised famous women in the past as well, including singer Cher, Huffington Post editor and co-founder Arianna Huffington, actress Rosie O'Donnell and a Fox News presenter – among others.
Find us on Instagram at BBCNewsbeat and follow us on Snapchat, search for bbc_newsbeat
© 2017, sheconquers. All rights reserved.