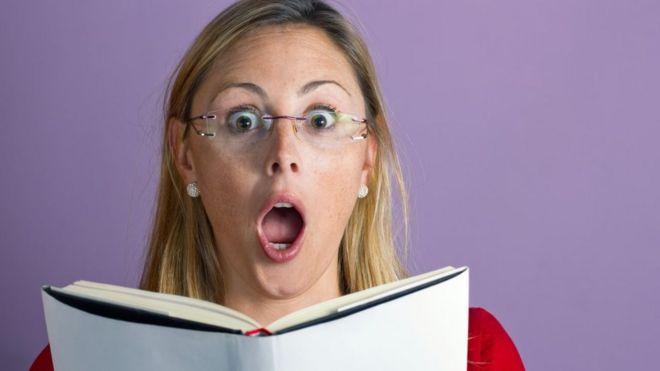 Women have been sharing parodies on social media of they way they feel they are portrayed by male authors.
The trend was started by podcaster Whit Reynolds, who challenged people to compose descriptions of themselves in the style of a male writer.
The responses caricature the tendency of male authors to focus on the physical appearance of female characters, and the often florid language used to describe their bodies.
Many replies also highlight the way women who are not deemed to be young and unattractive are dismissed as "cranks", "frightening" and "intimidating".
The challenge has generated almost 2,000 comments mocking the simplistic writing tropes used by some male authors.
A number of women wrote replies focusing on the representation of ethnic minority women as "exotic".
The trend began in response to a tweet by young adult novelist Gwen C. Katz.
Katz called out a fellow author for criticising the #ownvoices campaign which champions more diverse characters written by people from those diverse groups.
Many women used the format to ridicule the portrayal of older women in literature.
Most of these replies focused on the "sad" lack of youth, and the characterisation of older women as "maternal".
One women reflected on the way she would be described having undergone a mastectomy.
Another called Kathleen replied to the thread to say that as a "middle-aged woman in tech" she would be overlooked by male authors all together.
However, fellow Twitter-user Gabrielle took it upon herself to pen a description of Kathleen's "intimidating presence".
Kathleen responded to her description to thank Gabrielle and suggested male authors should take writing tips from her.
Other women who also suggested they would not receive a description simply described the scene in which their character might appear.
Twitter-user Isabella Mori agreed, stating that "tea bringers need no name".
© 2018, sheconquers. All rights reserved.