By BBC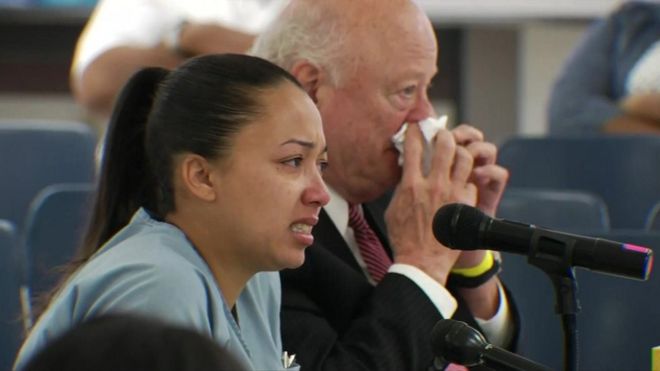 A Tennessee woman serving life in prison for the 2004 murder of a man who solicited her for sex as a girl has been granted clemency.
Tennessee Governor Bill Haslam ordered the release of Cyntoia Brown, 30, after almost 15 years behind bars.
She was tried as an adult and convicted in 2006 for murdering a Nashville estate agent when she was 16.
Prosecutors said it was robbery. Brown said she was a child sex-trafficking victim who fired in self-defence.
Her case drew support from celebrities like singer Rihanna, reality TV personality Kim Kardashian West, comedian Amy Schumer and NBA star LeBron James.
Brown's incarceration was the subject of the 2011 documentary Me Facing Life: Cyntoia's Story.
She told the film-makers that she was picked up in Nashville by a 43-year-old estate agent, Johnny Allen, who agreed to pay her $150 to have sex and drove her to his home.
But she said that once at Allen's home, he groped her roughly and then rolled over to reach the side of the bed.
Brown said she feared he was going to get a gun so she shot him.
Prosecutors at the time alleged that she killed the victim as he was sleeping, and stole his money, guns and lorry before fleeing the scene.
They claimed that she was motivated by greed, but her defence lawyers argued that she was afraid of returning home empty-handed to her violent pimp, who went by the nickname Kutthroat.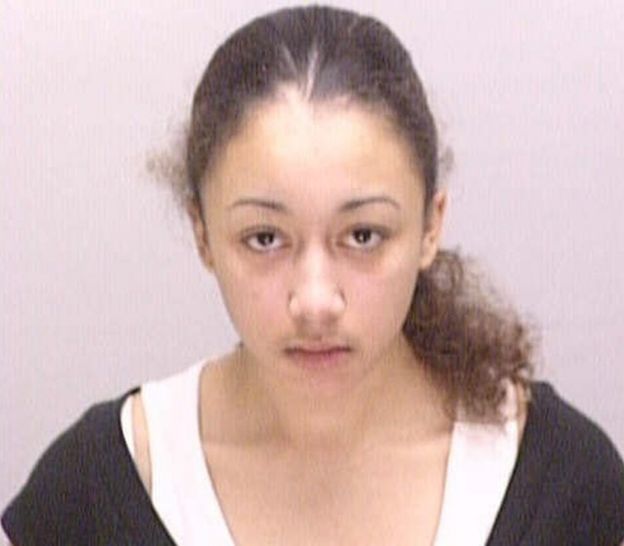 After entering a plea of self-defence, a jury found her guilty of first-degree premeditated murder, first-degree felony murder and aggravated robbery.
In a statement on Monday, the state's Republican governor said he had ordered that Brown be released to parole supervision on 7 August this year.
"Cyntoia Brown committed, by her own admission, a horrific crime at the age of 16," the statement said.
"Yet, imposing a life sentence on a juvenile that would require her to serve at least 51 years before even being eligible for parole consideration is too harsh, especially in light of the extraordinary steps Ms Brown has taken to rebuild her life.
"Transformation should be accompanied by hope."
Nashville Mayor David Briley called the decision a "great day for social justice and our city".
Brown, who has earned an associate degree while in prison, said she would do everything to justify Governor Haslam's faith in her.
"I am thankful for all the support, prayers and encouragement I have received," she said in a statement.
"We truly serve a God of second chances and new beginnings.
"The Lord has held my hand this whole time and I would never have made it without Him."
She will be eligible for release on 7 August, after serving 15 years behind bars.
What's the reaction?
After the announcement was made, Kim Kardashian West tweeted her thanks.

Actresses Alyssa Milano and Sophia Bush were also among the celebrities voicing their support on Twitter.


Stacey Abrams, who ran as the first black female nominee for governor in the US during the mid-term elections, said the victory belonged to Brown and the activists "who refused to concede injustice".
© 2019, sheconquers. All rights reserved.