By BBC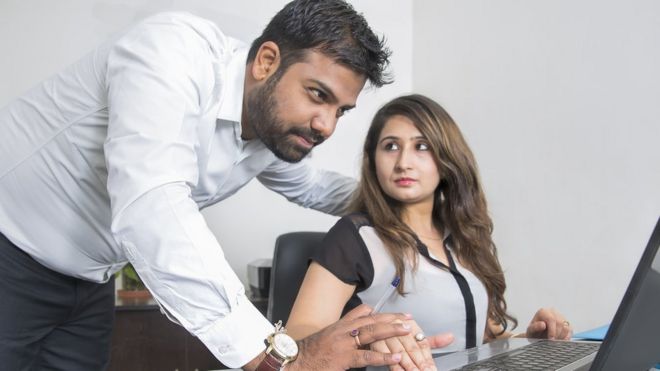 Half of British women and a fifth of men have been sexually harassed at work or a place of study, a BBC survey says.
Of the women who said they had been harassed, 63% said they didn't report it to anyone, and 79% of the male victims kept it to themselves.
The ComRes poll for BBC Radio 5 live spoke to more than 2,000 people.
The survey was commissioned after sexual assault claims against Harvey Weinstein resulted in widespread sharing of sexual harassment stories.
Women and men who have been sexually harassed have been revealing their experiences on social media using the hashtag "me too" to show the magnitude of the problem worldwide.
That followed allegations, including rape and sexual assault, against Mr Weinstein from more than two dozen women – among them actresses Angelina Jolie, Gwyneth Paltrow and Rose McGowan.
The Hollywood producer insists sexual relations he had were consensual.
The Radio 5 live survey, of 2,031 British adults, found that 37% of all those asked – 53% of women and 20% of men – said they had experienced sexual harassment, ranging from inappropriate comments to actual sexual assaults, at work or a place of study.
More than a quarter of people surveyed had suffered harassment in the form of inappropriate jokes or "banter" and nearly one in seven had suffered inappropriate touching.
Of those who had been harassed, 5 live's survey suggests one in 10 women had been sexually assaulted.
More women than men were targeted by a boss or senior manager – 30% compared with 12% – and one in 10 women who had experienced harassment said it led to them leaving their job or place of study.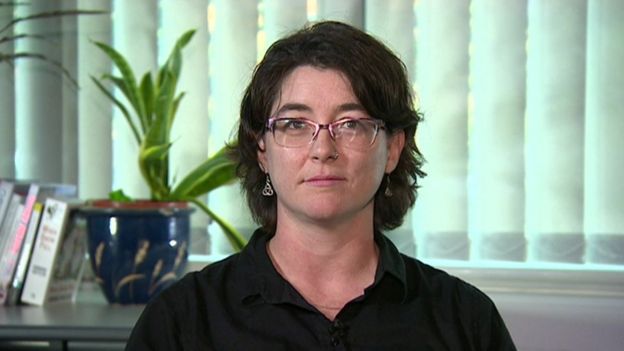 Sarah Killcoyne, from Cambridge, told BBC News she was sexually assaulted when she was still in education by two different men – a school teacher when she was a teenager and later by a college professor.
She said: "I would very much like to see the people around the predators – we know there's only a few of them – to stop enabling them."
'Dirty and uncomfortable'
One man, who did not want to be identified, said he had been harassed by his female boss.
He said: "She made constant comments about my appearance and how I dressed – comments asking about my hairy chest and what I liked in a woman.
"[It was] all laughed off by other mainly female office staff, but it left me feeling dirty and uncomfortable.
"I ended up with depression and confidence issues and had time off with anxiety as a result."
Since the allegations about Mr Weinstein surfaced, many high profile names have used social media to highlight the problem of sexual assault, some also detailing the harassment they have endured.
'Paralysed by fear'
Jess Phillips and Mary Creagh were among the MPs to reveal their accounts as they wanted to encourage victims of abuse to speak out.
Labour's Ms Phillips told the London Evening Standard how she had been left "paralysed by fear" when she woke up at a party to find her boss undoing her belt and trying to get into her trousers.
Fellow Labour MP Ms Creagh said she was just seven when she was sexually assaulted by about 12 boys during a school playground game of kiss-chase.
The results of the BBC survey follow research published last year by the TUCwhich also suggested more than half of women say they have been sexually harassed at work – and most had not reported it.
Activist Tarana Burke is the founder of the original Me Too campaign – launched 10 years ago in the United States to provide "empowerment through empathy" to survivors of sexual abuse, assault, exploitation, and harassment in underprivileged communities.
She told 5 Live she feels there is now momentum behind a genuine change in the way sexual harassment is handled.
"From what I'm seeing and hearing, and from the groundswell of support for this, it doesn't feel like it's stopping," she said.
"My ultimate goal is to make sure this is not just a moment, that this is a movement, and we will continue to raise our voices, we will continue to disrupt, we will continue to tell our stories until we are heard and until we move the needle."
© 2017, sheconquers. All rights reserved.