By BBC News: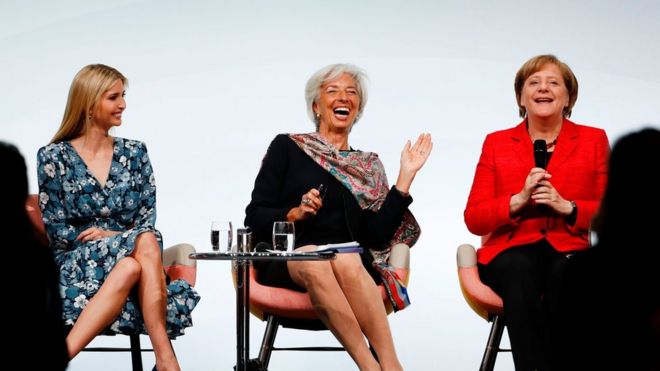 Donald Trump's daughter Ivanka was met with groans as she defended her father's attitude towards women at the G20 women's summit in Berlin.
The so-called First Daughter was taking part in a panel discussion about female entrepreneurs alongside German chancellor, Angela Merkel, and IMF chief Christine Lagarde.
But the audience bristled at her praise for the US president.
The event is part of the G20 women's summit.
An audible groan went up as she told the room her father was a "tremendous champion of supporting families and enabling them to thrive".
Mr Trump has been criticised over his attitude to women, especially after a tape of him making obscene remarks was released during the presidential campaign.
But Ms Trump said that although she had "heard the criticism from the media and that has been perpetuated", she did not recognise her father in the description and nor would the "thousands" of women he had employed over the years.
"He encouraged me and enabled me to thrive. I grew up in a house where there were no barriers to what I could accomplish," she added.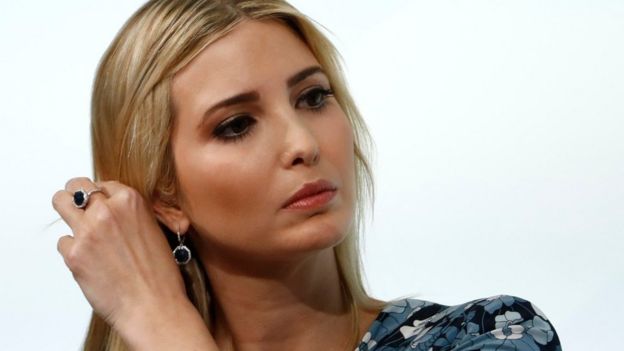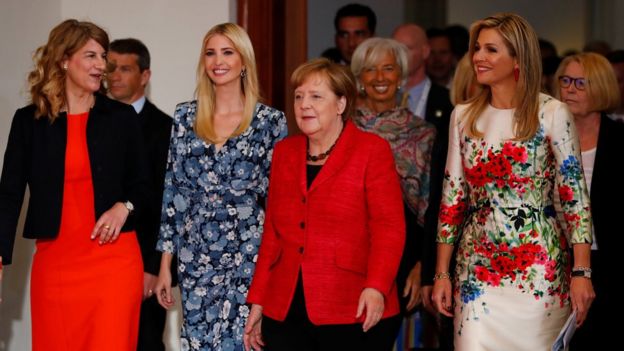 Mr Trump tends to blame the media for negative portrayals of his character or presidency.
It remains unclear what exactly Ms Trump's role is within her father's White House.
In March, it was announced that Ms Trump – who joined her father's business a year after graduating from university – would be an unpaid assistant to the president.
She and her husband Jared Kushner are seen as increasingly influential, however, and German newspaper Berliner Zeitung said officials hoped "the president's daughter will convey a positive image of Germany to her father as a result of her short visit".
Mrs Merkel invited Ms Trump during her trip to Washington last month.
© 2017, sheconquers. All rights reserved.