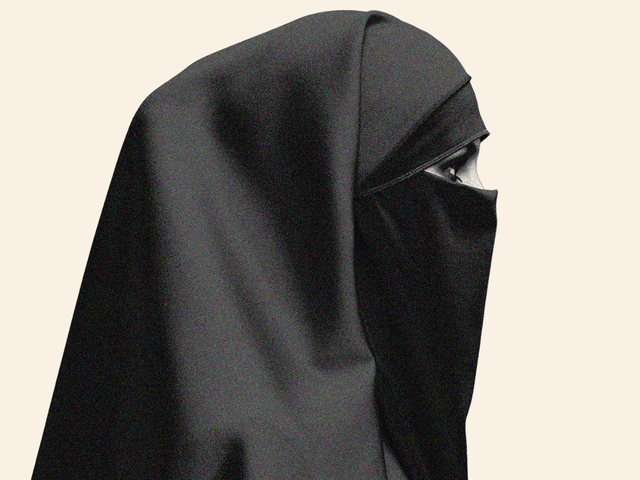 A growing number of abusive ex-partners are posting photos of their non-marital relationships on social media. In Pakistan, this can cause serious problems for women, including suicide.
When Fatima was 20, she moved away from her village in north-western Pakistan to study medicine. Soon after moving into an all-female hall of residence, she began talking to Asad online. He was Pakistani too, but living and working in Saudi Arabia. They talked over the phone. Fatima quickly grew deeply attached and imagined that they would build a future together.
Although the relationship continued for seven years, Fatima met Asad in person only once, when he visited Pakistan. They took photos together. Fatima was wearing a burqa, her head and body covered in loose fabric, but she uncovered her face for the meeting. In the area Fatima came from, it was considered immodest for women to be photographed at all – but she trusted Asad.
She gave him her iPad to fix, and he handled the repairs. After the meeting, they continued to talk regularly on the phone and online. Fatima knew she could only tell her family about Asad if he proposed marriage.
Her family was originally from Pakistan's Federally Administered Tribal Area, an area bordering Afghanistan. Due to ongoing terrorist and military violence in the area, they had relocated to a small village in Charsadda, also in north-western Pakistan. Both areas were deeply conservative. Most women did not work outside the home, and if they went out without a male guardian, they covered their faces.
It was frowned upon to speak to men outside the family, and most events – even weddings – were gender segregated.
When she finished her medical degree, Fatima moved back to Charsadda, and her family began looking for a suitable husband. Although she had wanted to marry Asad, she did not rebel against her family's wishes, and was soon married to a man they chose. After the wedding, she told Asad she was cutting off contact, and blocked his phone number and social media accounts – Facebook, WhatsApp, Instagram.
That was when the nightmare began…
When we hear the words 'revenge porn', we typically think of sexually explicit images, but in a context like Pakistan, even non-explicit images can have a devastating impact. A 2017 study found that 70% of Pakistani women were afraid of posting or sharing photographs of themselves online in case the pictures were misused.
First, Asad messaged Fatima's sister on Facebook, trying to coerce Fatima into resuming contact. Then he threatened Fatima, telling her he would share the photographs he had of them together. He carried through, contacting her father and her brother via Facebook and WhatsApp.
Next, he created a fake Facebook account in Fatima's name and sent friend requests to her entire family. He posted an album of photographs of all the women in Fatima's family. That was when she realised that when he had fixed her iPad, he had stolen photographs. In her area, it was considered dishonourable for women to be photographed at all, let alone to share them online.
'I trusted him,' says Fatima. 'I never thought he would do this.'
Throughout the ordeal, her father, husband and brothers were supportive, but the family was humiliated. Fatima was so afraid of retaliation from her extended family that she and her husband moved away from the village. Both she and her sister contemplated suicide.
In desperation, Fatima contacted the Digital Rights Foundation, a Lahore-based organisation that runs a cyber harassment helpline. The helpline was established in 2016 after the death of social media star Qandeel Baloch, murdered by her brother in an 'honour' crime. Between 2016 and 2018, the DRF helpline received nearly 3,000 calls, mostly from women. The most frequent complaints are blackmail, revenge porn, cyber stalking and harassment.
Many of the cases are related to sexually explicit images being shared non-consensually online or, as in Fatima's case, non-sexually explicit images.
'If a woman doesn't want others to know they have been in a relationship or have been talking to somebody, it can be used against them,' says Shmyla Khan, head of the helpline at DRF.
The first port of call is to complain to the social media companies and ask for the offending content to be removed. However, this can be complicated when the images are not sexually explicit. From a western perspective, it is difficult to see what objection anyone would have to the images of Fatima and Asad – in which she is modestly dressed from head to toe, and is not even physically touching Asad – or the family pictures of her female relatives.
Gender-based harassment can look extremely different in different parts of the world, posing a conundrum for global social media companies.
When a complaint is received, Facebook assesses it against their community guidelines. When we reached out for comment, the social media platform said they do understand that what is 'acceptable in one country may not be in another'.
'Our Community Standards are designed to respect the many different cultures represented on our platform, and our policies consider the intent behind content that has been posted,' said a Facebook spokesperson via email. 'Our content reviewers are based all over the world and they speak over 50 languages; we encourage our community to report anything worrying them using our reporting tools on every single page, profile and piece of content."'
The problem, says Khan, is that often local context is not really taken into account.
'That is improving – there are now more reviewers who speak different languages – but things still sometimes slip through the cracks,' she says.
In 2015, a year before the helpline launched, Nighat Dad, the founder of the DRF, was contacted by a group of young women studying at Edwardes College in Peshawar. Someone was posting their Facebook photos, names and phone numbers, saying they were prostitutes.
So when the girls had complained to Facebook themselves, they were not found to be in breach of community standards guidelines. Dad lobbied Facebook and eventually got the posts removed. After this, Facebook hired more moderators who spoke different languages.
But it can still be a challenge to make social media giants understand that what might appear to be a simple photograph of a man and a woman holding hands actually constitutes blackmail and harassment.
Khan explains that the two key routes to getting Facebook to remove this kind of content are either to demonstrate that the woman faces an imminent threat of violence, or to complain of a privacy violation. The latter is usually more successful.
If a non-marital relationship is revealed, it can have devastating consequences for a woman in Pakistan. There have been at least five reports of suicide because of online harassment. 'Honour' violence remains widespread.
But the most common repercussions are less visible.
'Many women we speak to say that the leaking of a photograph leads to the family restricting them,' says Khan. 'Lots of women say they're not allowed to go to work, school, college or university after being harassed online.'
At the DRF's suggestion, Fatima reported Asad to law enforcement agencies. Pakistan's Cybercrime Act criminalises the sharing of pictures without consent, levying heavy penalties if these photos are used for blackmail. But, around the world, laws relating to online crimes are notoriously hard to enforce.
Fatima was told it would be impossible to retrieve the photographs from Asad. Although the harassment has stopped for now, this leaves open the possibility that he could blackmail the family again in the future.
Registering a crime with the agency that monitors and investigates cybercrime involves disclosing not only your personal details, but your father's name –nerve-wracking for women who are trying to keep their harassment from their families. Some women are not allowed to leave the house alone, making it impossible for them to report the abuse without revealing it to their male relatives.
For Fatima, the unwavering support of her immediate family was crucial.
'If it had been any other girl from the same background as me, I probably would not be alive today,' she says.
Reporting for this article was supported by a media fellowship through the Center for the Study of Social Difference at Columbia University.
© 2019, sheconquers. All rights reserved.